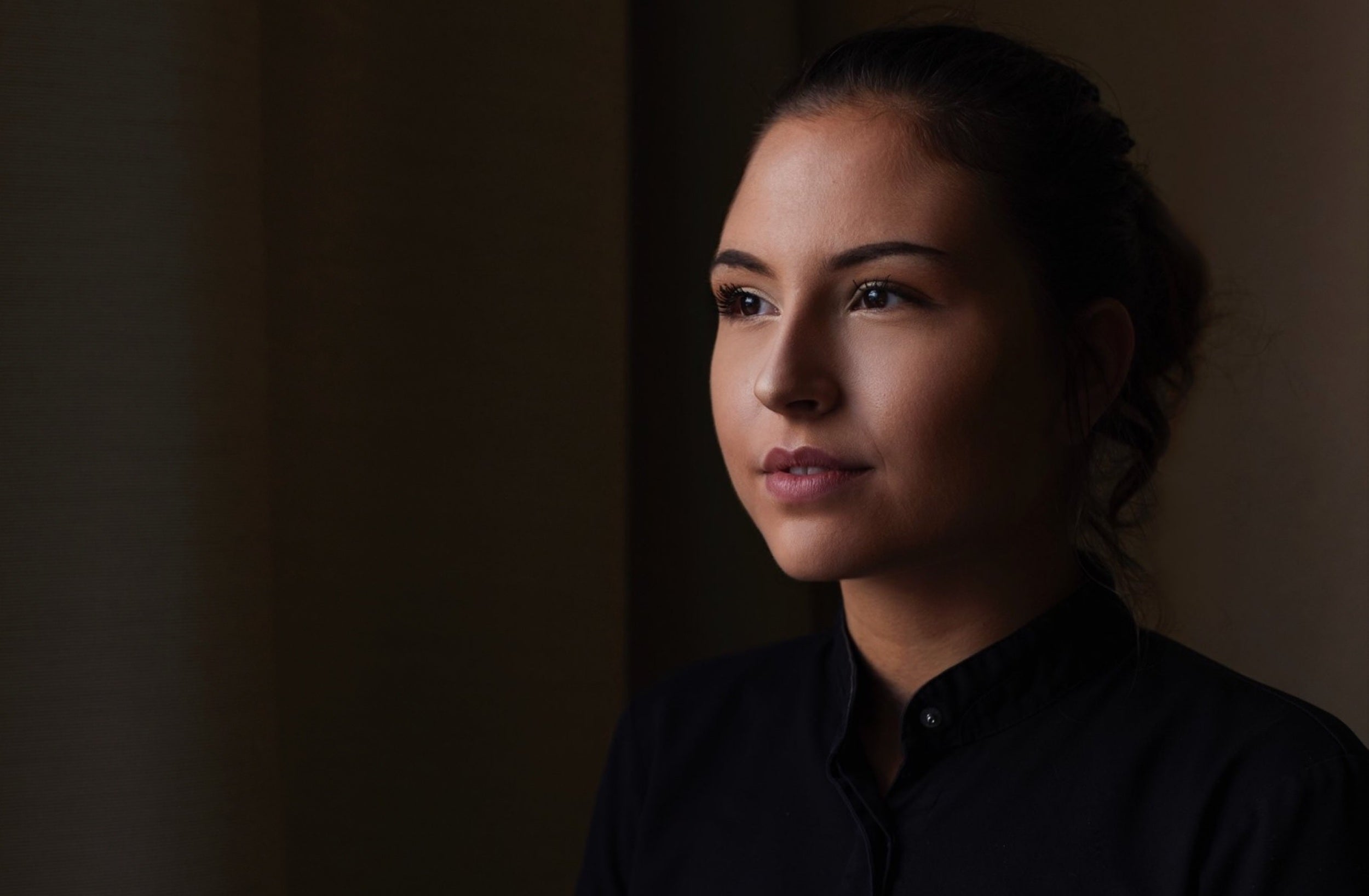 "CHOCOLATE NEVER FAILS TO FASCINATE ME"
Jaimy discovered her passion for pastry at a young age, and decided to follow her dreams by attending culinary school and starting an apprenticeship as a pastry chef. She has had the opportunity to work with some of the best chefs in the industry, and has gained valuable experience through competitions and education at Le Cordon Bleu. In this interview, Jaimy shares her thoughts on industry trends, her inspirations, and advice for aspiring chefs.


What inspired you to become a pastry chef?
My passion for combining different flavors and creating plated desserts was the main reason I decided to pursue a career as a pastry chef. I also loved the kitchen environment, and was inspired by the head pastry chef at one of the best restaurants in Austria.


What has been the most memorable experience in your career so far?
Two experiences stand out for me. The first was a national pastry competition organized by "Falstaff Profi," which allowed me to showcase my skills and meet other talented chefs. The second was attending Le Cordon Bleu, which had a huge impact on my technical and nutritional knowledge about pastry.

What do you think is the most interesting industry trend right now?
One trend that I find particularly interesting, and that challenges many chefs, is creating vegan dishes. Veganism is becoming more popular, and it is fascinating to create vegan desserts that do not compromise on taste and texture.


Who inspires you in the culinary world?
I am constantly inspired by great chefs who are passionate about their work and who create their own techniques and recipes. I also learn a lot from the chefs I currently work with, as we often discuss new menu ideas and share our experiences.


What is your favorite ingredient to work with at the moment?
While I love trying new ingredients and exploring their potential, my all-time favorite is chocolate. It is an incredibly important ingredient in pastry, and its versatility, complexity, and temperamental nature never cease to fascinate me.


Are you or your restaurant involved in any sustainable or socially responsible projects?
At the restaurant I currently work at, we follow the "carte blanche" concept of having no menu. This allows us to use ingredients that may otherwise go to waste, and reduces food waste overall.
Do you have a signature dish that you are particularly proud of?
As I am always striving to improve my skills and knowledge, my most recent dish is usually the one I am most proud of.

If you could invite any chef to cook with you, who would it be and why?
There are so many great chefs that it is difficult to choose just one.

If you had the chance to go back in time, is there anything you would do differently with the knowledge you have now?
I believe that everything I have done in the past has led me to where I am now, so there is nothing I would change.

What advice do you have for aspiring chefs looking to start a career in the hospitality industry? 

My advice to aspiring chefs is to be curious, ask lots of questions, practice as much as possible, and don't be afraid of failing. Failing is a valuable learning experience, and it is important to embrace it and never stop learning.


Photo credits:
Jaimy -Sophie Kirchner / Food photos - Bastian Knapp

Would you like to share your culinary adventures or experiences with us? Please, let us know.