Article: Customize Your Professional Leather Apron with Logo & Text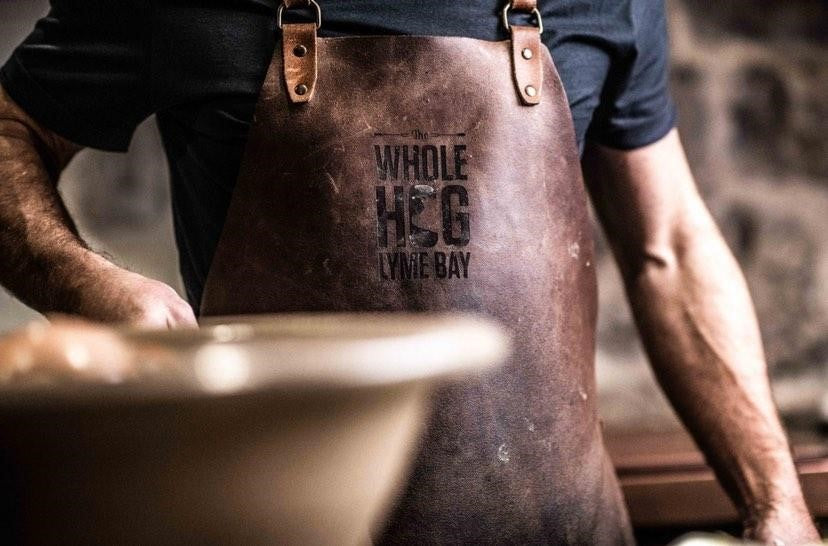 Customize Your Professional Leather Apron with Logo & Text
When it comes to making a lasting impression in the world of culinary, presentation matters. A
leather apron
personalized with your own logo or text is not just an accessory; it's a statement. At ChefsCotton, we offer the opportunity to elevate your professional image by adding your unique touch to our professional
leather aprons
. Whether you're an aspiring chef, a skilled barkeeper, or simply someone who values quality and needs a cool leather apron when heating up the Kamado grill.
Uncompromising Quality
Our commitment to quality is unwavering. We offer two distinct techniques to ensure that your logo or text becomes an integral part of your
leather apron
, never fading or losing its crispness over time.
Laser Engraving: Precision Meets Durability
With our cutting-edge laser engraving service, your logo or text is etched directly into the leather. This technique enables us to reproduce even intricate details with exceptional clarity and precision. The result is a beautiful, burned-in logo that not only maintains its sharpness but also adds an air of sophistication to your apron.
Embossing: The Epitome of Elegance
For larger quantities exceeding 10 aprons, we recommend our embossing technique. Here's how it works: we create a custom metal embossing stamp of your logo, which we apply to the leather with heat. This process imparts an authentic, tactile quality to your logo, giving your apron a timeless charm. The embossing stamp can be used repeatedly for future orders, making it a cost-effective choice for ongoing customization needs.
Choose your color
Our customization options extend beyond the method of application. You can choose from various color options to suit your style and preference:
Black Engraving

Ideal for all leather colors except black, this choice ensures clear and subtle branding.


Copper Engraving

Hand-painted in copper, this option adds a touch of elegance and clarity, especially on darker leather.





Gold Engraving

Make your logo pop with gold, enhancing the overall look of your leather apron.




White Engraving

Create a stunning contrast on darker leather with white engraving, ensuring every detail is clear and legible.




Natural Engraving

The color of your logo will naturally complement the leather's shade, offering a discreet yet refined branding.








Specialized Engravings
In addition to logo or text customization, we offer unique options:
Metal Tag Engraving

Personalize each metal tag with a name, ideal for branding aprons in a professional kitchen or workshop.




Towel Strap Engraving

Customize the leather towel strap with a name, adding a personal touch to your apron's functionality.



Embossing for Quantity
For quantities exceeding 10 pieces, our embossing service is a cost-effective choice. We craft a metal embossing stamp of your logo and apply it to the leather for an authentic look and feel that stands the test of time.


Enlarged Logos
To accommodate various logo sizes and shapes, we offer customization in three standard sizes: 12 x 9cm, 9 x 12cm, or 10 x 10cm. However, if you desire a larger imprint, simply select your apron from our webshop, upload your logo, and place your order. Our skilled graphic designers will collaborate with you to finalize the design.
Need some help or
more advice
about our
leather aprons
or customize options? Feel free to
contact us
for more info.