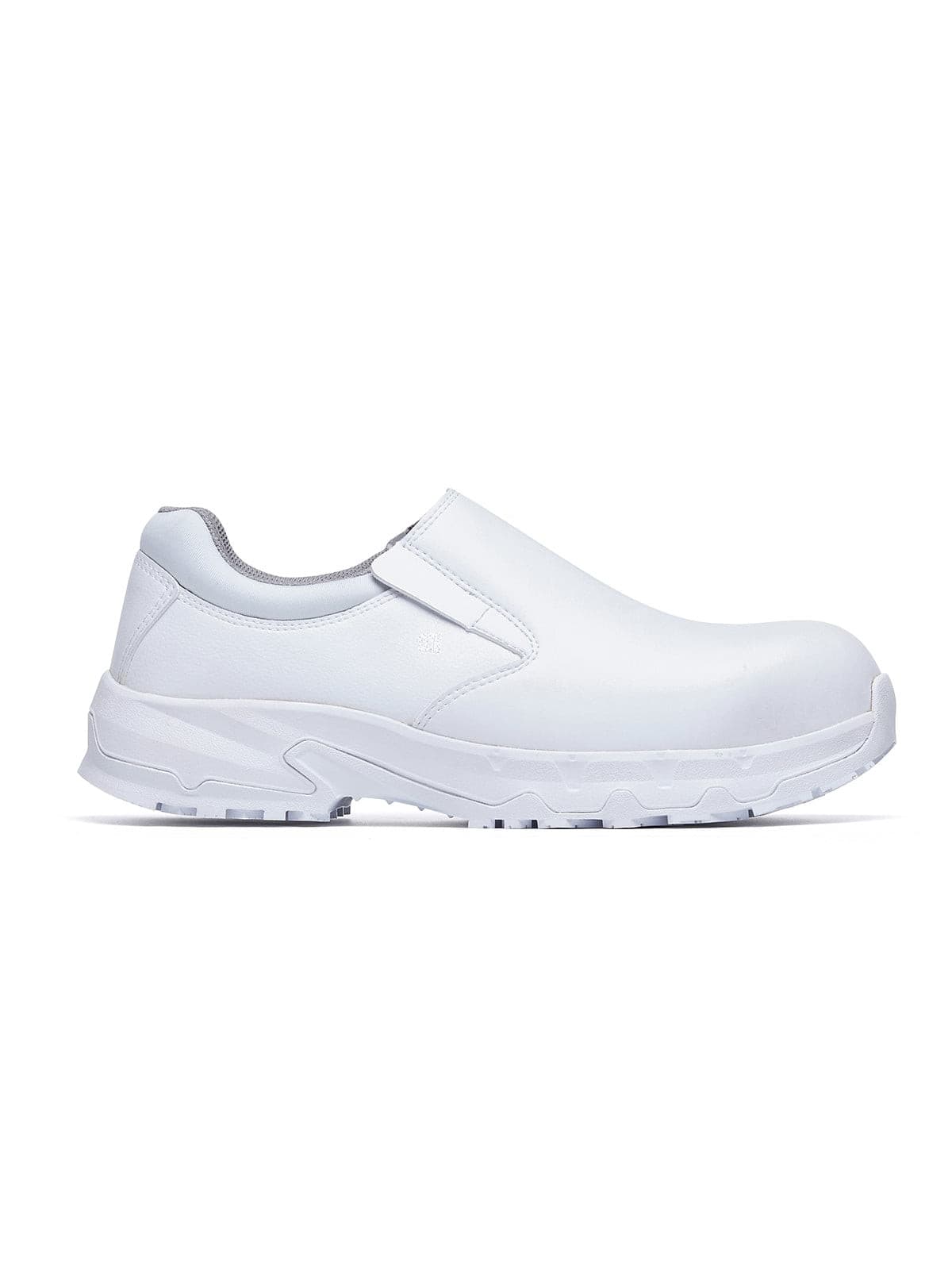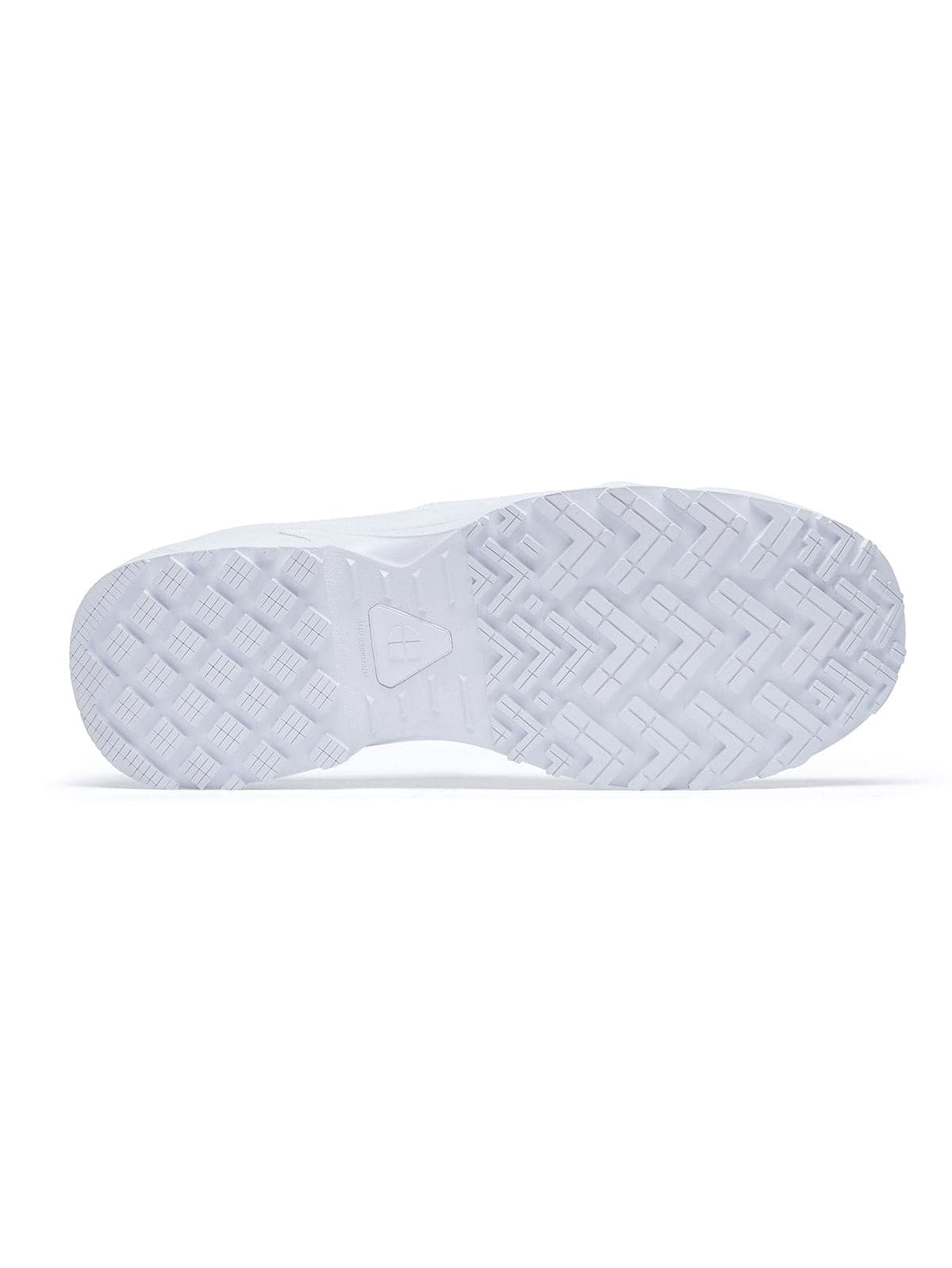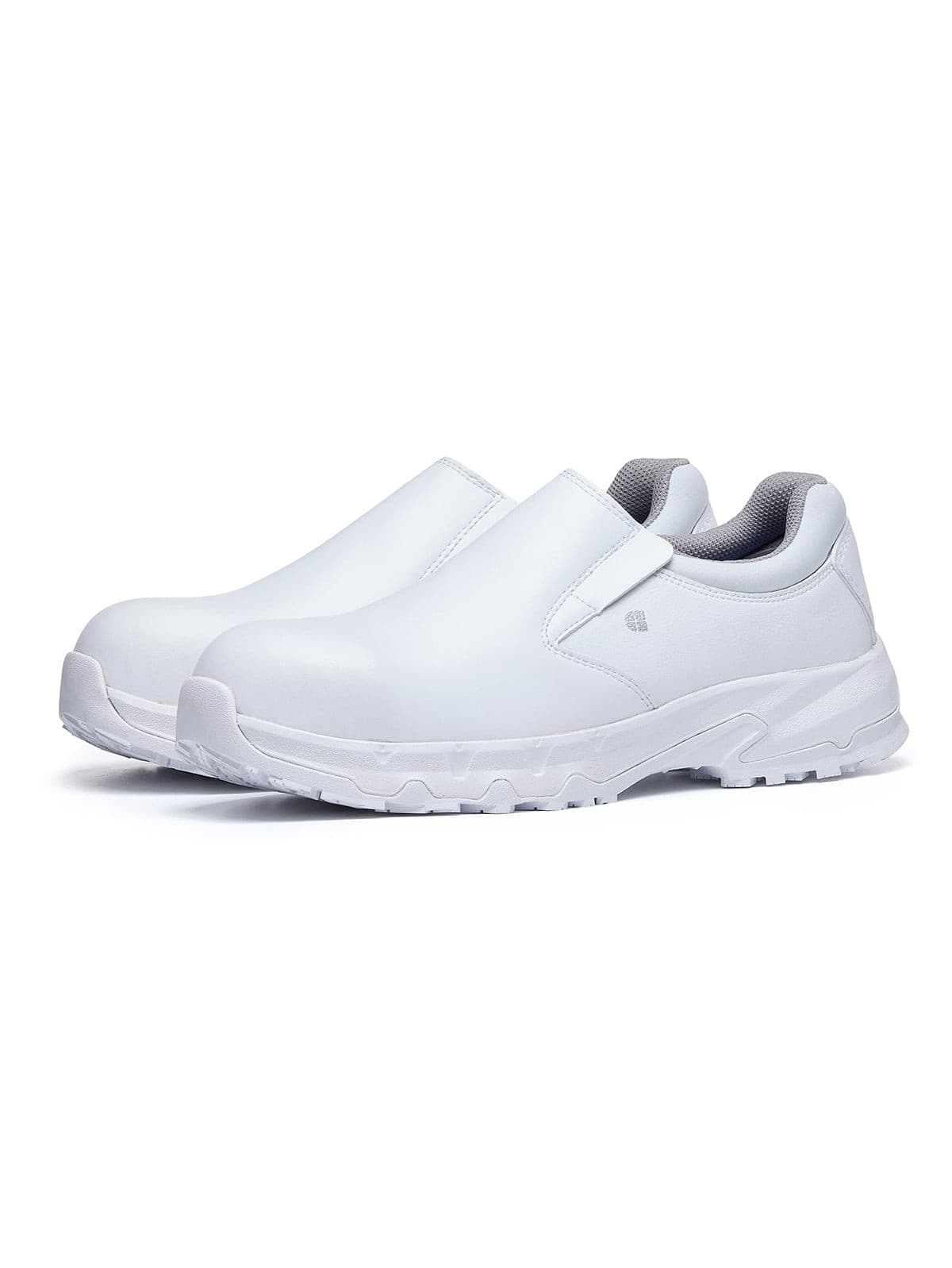 Unisex Safety Shoe Brandon White (S3)
Sale price

€75,60
Regular price
(/)
✓ S3 Safety Shoe
✓ Superior, SFC slip and clog resistant outsole
✓ Puncture resistant
Volume Discount

Volume Discount

Are you looking for ways to save on your bulk orders at ChefsCotton? Look no further! Our volume discounts offer an excellent opportunity for you to get more for your money.



| | |
| --- | --- |
|  Amount - €  |  Volume Discount - %  |
| + €250,-  | 2% |
| + €500,-  | 3% |
| + €750,-  | 4% |
| + €1.000,- | 5% |
| + €2.000,- | 6% |
| + €2.500,- | 7% |
| + €3.000,- | 8% |
| + €4.000,- | 9% |
| + €5.000,- | 10% |
| + €7.500,- | 11% |
| + €10.000,- | 12% |
| + €15.000,- | 13% |
| + €20.000,- | 14% |
| + €25.000,- | 15% |
| + €30.000,- | 16% |
| + €35.000,- | 17% |
| + €40.000,- | 18% |
| + €45.000,- | 19% |
| + €50.000,- | 20% |




For orders over €250, you'll receive a 2% discount. This discount increases with the size of your order, reaching a maximum of 20% for orders over €50.000. And if you need to place an order that's even larger, our Sales Support team be happy to provide you with a custom quote. 


So whether you're a restaurant owner looking to stock up on high-quality kitchen towels or a catering company in need of a large quantity of aprons, ChefsCotton has you covered. Contact our Sales Support team today to learn more about how you can take advantage of our volume discounts.

No matter what currency you're using to make your purchase, you can take advantage of our discounts on orders of €250 or more. The discount amount will be calculated according to the Euro prices listed above and then converted to your preferred currency.

This means that whether you're placing an order from Europe, Asia, or any other part of the world, you can enjoy the same great savings on your bulk purchases. So why wait? Start shopping today and take advantage of our volume discounts!

If you need to return items from an order that qualified for a volume discount, it's possible that the retained items may no longer meet the requirements for that discount. In these cases, we will work with you to settle any discrepancies and ensure that you receive a fair and accurate refund.

So even if you need to make a return, you can rest assured that you'll be treated fairly and transparently by our team. Contact us for more information on our discount policies and returns process.

 
Features & Fit

✓ Natural Fit: A default fit for most sizes of feet
✓ S3 Safety Shoe

✓ Superior, SFC slip and clog resistant outsole with TripGuard

✓ Waterproof leather upper

✓ Nano composite toe cap – 200 joules

✓ Puncture resistant

✓ Removeable cushioned insole

✓ Product weight: 585 grams [based on size 44]

The Safety Footwear Codes Explained:

S1 - As well as basic toe protection and slip-resistant soles, S1 means the shoe also has antistatic protection, is oil resistant and offers energy absorption in the heel. Other safety features may be added.


S2 - All of the features as S1, plus waterproof exterior so prevents water penetration and offers absorption in the upper shoe.


S3 - All of the features as S2, plus midsole penetration resistance - meaning that these shoes are puncture proof. For example, a steel midsole prevents sharp objects from piercing through the sole.


S4 - All of the features as S1, but is made from a rubber upper or entirely moulded polymer, such as a Wellington boot. This means they're waterproof and leak-proof.

The Shoes for Crews Brandon is a must-have for anyone in need of a comfortable and safe slip-on shoe. With its S3 safety certification and famous Shoes for Crews sole, you can trust that this shoe will deliver the traction you need to stay secure on your feet. In fact, the sole of the Brandon provides three times more slip resistance than the European standard requires, making it perfect for working in wet or slippery conditions.
But the Brandon isn't just practical - it's also comfortable. The microfiber upper offers excellent water resistance while still allowing your feet to breathe, making it a great alternative to leather shoes. And with its white color, the Brandon is a stylish option that can easily be paired with a variety of outfits.
So if you want a comfortable, safe, and stylish slip-on shoe, the Shoes for Crews Brandon is the perfect choice.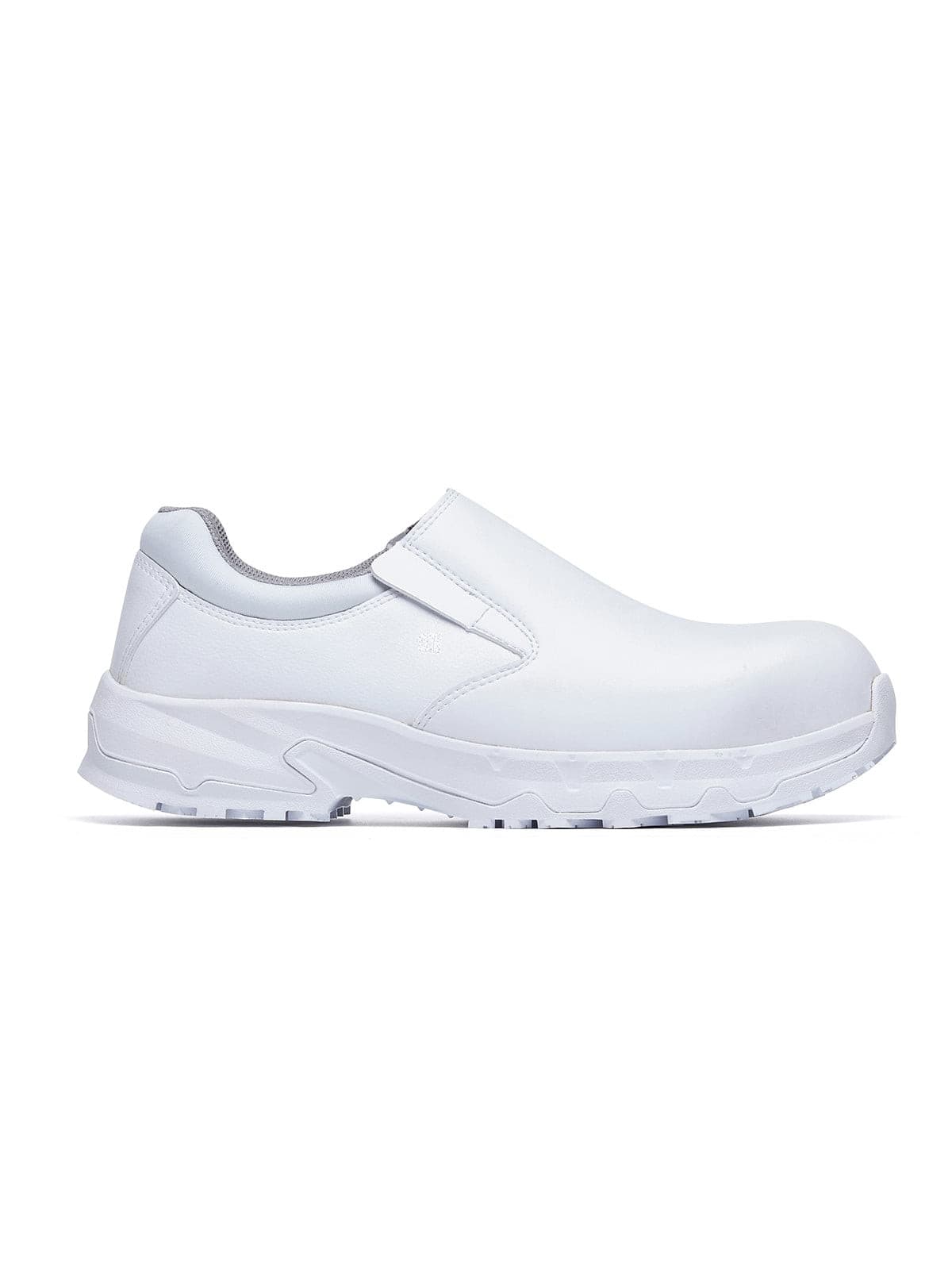 Unisex Safety Shoe Brandon White (S3)
Sale price

€75,60
Regular price
Choose options